Red Wines With Turkey Dinner? Absolutely!
Posted by Dan Radil
Posted on November 22, 2020
By now, most people know that "white wine with white meat and red wine with red meat" is an oversimplified adage that doesn't hold up for all food and wine pairings.
On the food side, the cooking method, the level of seasonings and spices, and even the sauces you use should all play a part in the wine decision-making process.
That's why a traditional turkey dinner is practically a no-brainer when looking for wines to serve with it. The classic components – turkey, potatoes and gravy, bread stuffing – are all rather simple food items that 'keep the bar low' by not interfering with the flavors of your wine.
That said, yes, it is perfectly acceptable to serve a red wine at your holiday dinner table when turkey is the main course. In fact, you should be serving a red to give your guests a wider variety of wine choices. Just don't go overboard with something too full-bodied and overly tannic and you'll be fine.
Red wines that tend to be higher in acidity are particularly good choices (Pinot Noir, Barbera, Grenache, and Sangiovese come to mind) because they'll provide a nice contrast to all the wonderful flavors of your meal. But there are plenty of other reds that can work as well, especially if they carry a complementary savory character, or perhaps a gentle touch of spicy smokiness.
The bottom line: select reds that allow you to taste both the food and the wine and you've got it covered. And if by chance your red is a bit too heavy-handed the solution is easy: eat the food first and then drink the wine later. Problem solved.
Here are a few red wine recommendations to get you started:
Faustino VII 2018 Tempranillo (about $19) – From Spain's Rioja region, this isn't a big, full-bodied Tempranillo…which makes it a perfect red to pair with that slice of dark-meat turkey. Lovely aromatics of rose petals and ripe cherries lead to flavors of pomegranate and red currant, accentuated with a finish of dried black cherry and a nice splash of acidity.
R. Stuart & Co. 2018 Big Fire Pinot Noir (about $20) – Pinot Noir is a must-have red to serve with your turkey dinner and this current release from the McMinnville, Oregon winery proves you don't have to spend a small fortune for a solid, reliable Pinot from the Willamette Valley. It opens with flavors of red licorice, cola, and red fruits that transition into a more savory layer that suggests cherry tomato and crushed herbs. Finishing nuances of cinnamon and cedar give the wine an added layer of character and complexity.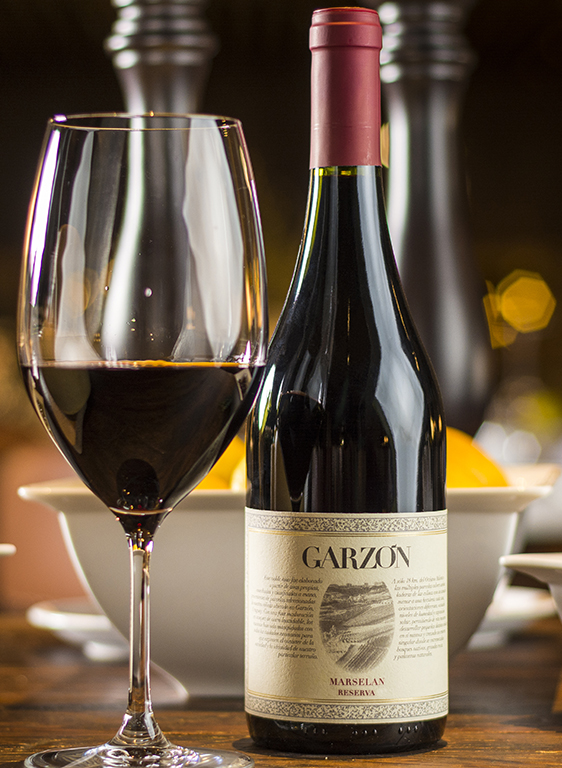 Bodega Garzon 2018 Reserve Marselan and 2017 Reserve Cabernet Franc (about $20 each) – The word is out: the wines of Uruguay's Bodega Garzon are making their mark and they absolutely deserve a place at your table.
The Marselan grape is a cross between Grenache and Cabernet Sauvignon, which places it at a nice, medium-bodied midpoint on the red wine spectrum with ample acidity and just the right amount of heft. Garzon's 2018 vintage carries a flavor profile somewhat similar to a Washington Red Mountain Syrah: concentrated, inky black cherry fruit, a streak of minerality, and a touch of earthiness on a textured, ultra-long finish. Travel outside your comfort zone and give this delicious varietal a try.
Garzon's 2017 Cabernet Franc pops with fragrant red berries that carry over to the palate where they're accompanied by mouth-watering, brambly blackberry and black currant flavors. A contrasting layer of herbaceousness lies underneath, along with vibrant acidity, a touch of dried fruits, and nicely integrated tannins. Try it with roasted vegetables or a sage and mushroom stuffing.

Chateau Suau 2015 Cotes de Bordeaux Rouge (about $26) – This blend of 85-percent Merlot and 15-percent Cabernet Sauvignon opens with aromas of savory herbs and spiced red fruits followed by flavors of juicy blackberry, blueberry, and black plum. The velvety-soft finish includes a hint of graphite, toast, and vanilla bean. The wine has a pleasant, 'fresh' quality to it, and it should serve as a terrific food-pairing partner with poultry, veal or roast duck.