Washington Wine of the Week – Selections for Summer, 2020
Posted by Dan Radil
Posted on September 13, 2020
For the week of September 13, 2020: Kiona Vineyards and Winery 2019 Chenin Blanc – Dear Washington Winemakers: Please continue to make more Chenin Blanc. This versatile, underutilized white wine is such a pleasure to taste and a wonderful alternative to mainstream varietals such as Chardonnay, Sauvignon Blanc or Pinot Gris. This selection from the Red Mountain winery is brimming with fresh cantaloupe, honeydew melon, white peach and citrus flavors. Brisk acidity and an off-dry finish makes it a standout pairing partner to contrast with cream-sauced fish and poultry dishes. An added bonus: Chenin Blanc does well with a little bottle aging; so buy a bottle or two for now and pick up a few extras for cellaring to enjoy later.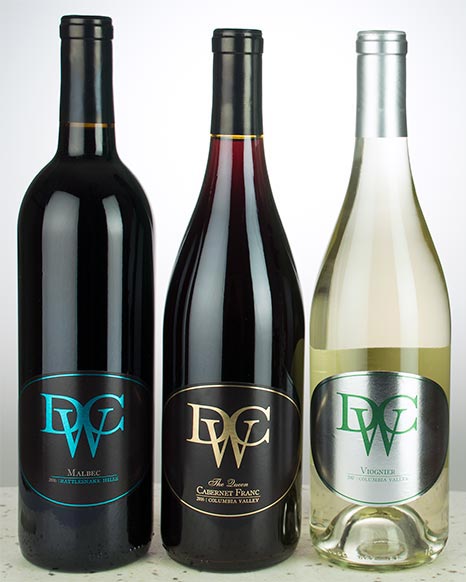 For the week of September 6, 2020: Dusty Cellars Winery 2016 "The Queen" Cabernet Franc – Camano Island winemaker Ryan Kramer has crafted an intriguing, olfactory grand slam of a wine with perfume-like, floral, and herbal aromatics (lavender, rose petals, savory, clove, and allspice) that earned it a gold medal at the 2020 Bellingham NW Wine Festival Judged Competition. Flavors of bell pepper, thimble berry, dried plum and cherry follow, with hints of white pepper on a lengthy finish. At the very least, it's a conversational wine with multi-faceted characteristics; at it's well-deserved best, it's a varietally-correct Cab Franc at its core that's definitely worth searching out.
For the week of August 30, 2020: Sol Stone 2016 Grenache – This absolutely delicious wine from the Woodinville-based winery checks all the boxes for a decidedly New World-style interpretation of the varietal more commonly grown in Spain and France. It's a berry bonanza from start to finish, with fresh raspberries on the nose and the palate, accompanied by a dollop of cranberry sauce that gives the wine a slightly edgy opening layer. That quickly melts into something darker, with juicy blackberry and marionberry and finishing notes of milk chocolate. Sourced from Weinbau Vineyards in Washington's Wahluke Slope AVA.
For the week of August 23, 2020: Eye of the Needle Winery 2016 Merlot Reserve – If you haven't tried any wines from this Woodinville winery as of late, you owe it to yourself to check them out. Winemaker Bob Bullock has really stepped up his game, and this Columbia Valley Merlot is full of surprises. Freshly brewed coffee aromatics, understated black plum and brambly berry fruit, and a touch of graphite, new leather, and herbaceousness highlight this gem of a wine. With plenty of staying power from a long, textured finish, this isn't a soft and cuddly Washington Merlot; and that demonstrates the varietal's capability of being complex and thought-provoking…with a deft winemaker's touch, of course. Gold medal winner at the 2020 Bellingham NW Wine Festival. Only 48 cases produced.

For the week of August 16, 2020: Tipsy Canyon Winery 2017 Malbec – This Chelan winery with the cool name is off to a great start under the helm of winemaker Mark Garvin and his wife, Tami. Their new tasting room, set on a hillside with lake views, is perfect for relaxing with a glass of one of their many wines. This Malbec is drinking beautifully, with a violet-like floral note for openers and layers of ripe blueberry and Rainier cherry fruit, cardamon, sweet tobacco and undertones of earthy, forest floor. The silky-soft landing makes it ready-to-drink at anytime, and especially at your next outdoor barbecue.
For the week of August 9, 2020: Armstrong Family Winery 2016 Bogie's Blend – Tim and Jen Armstrong are producing some excellent current releases and this red wine blend is a perfect example of what you can expect. A combination of 55% Syrah and 45% Cabernet Sauvignon, this selection offers up a sturdy, red wine that will serve up perfectly with steaks or burgers off the grill. There are earthy/savory elements of dried mushrooms and cured meats along with strawberry jam and blackberry fruit and a sprinkling of peppery dark chocolate and cocoa powder on the finish. Sourced from Elephant Mountain Vineyards in the Rattlesnake Hills AVA. Gold medal winner at the 2020 Seattle Wine Awards.
For the week of August 2, 2020: Joseph Christy Vineyards 2017 Estate Syrah – This spectacular wine was awarded Double Gold and Best in Show honors at the 2020 Bellingham NW Wine Festival Judged Competition…and with good reason. Flawless from start to finish, it opens with pretty, floral aromatics of violets and rose petals, and carries a round, velvety fullness with beautifully integrated tannins. There's plenty of purple, black, and jammy red raspberry fruit, decidedly Washington/New World in nature, but complementary rather than overwhelming on all fronts. Beneath the opening layers you'll find nuances of cinnamon, clove, butterscotch, and vanilla bean that reveal themselves as the wine opens up. Sourced from a five acre vineyard in the Horse Heaven Hills Appellation and produced by owner/winemaker Denis Hyatt. Only 35 cases produced, but Hyatt indicates that his 2018 vintage (available in October, 2020) is just as good and his 2019 vintage (still in the barrel) is even better. Plan accordingly.
For the week of July 26, 2020: Saviah Cellars 2019 Star Meadows White – Walla Walla's Rich Funk is a meticulous, attention-to-detail winemaker who also happens to be a super-nice guy…which makes drinking his wines all the more enjoyable. This perfect-for-summer blend of 90% Sauvignon Blanc and 10% Viognier shows lots of floral notes throughout, along with fresh-cut hay, clover, honeysuckle, almonds, and stone fruits. The Viognier adds a bit of body and a slight roundness to the brisk finish of juicy, citrus fruits.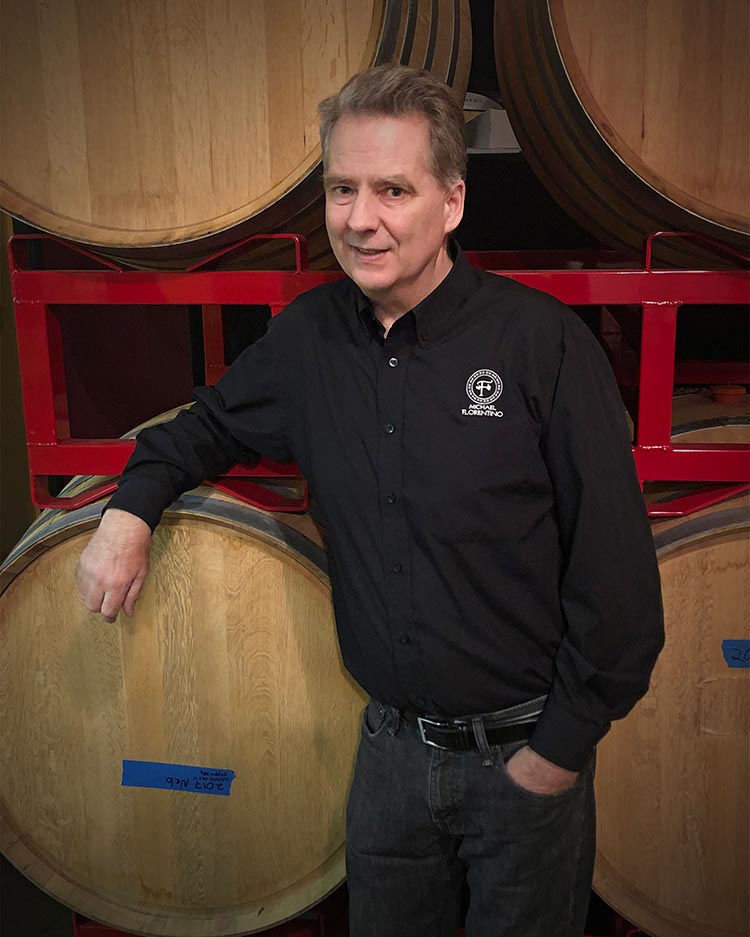 For the week of July 19, 2020: Sherman Winery 2015 Malbec – Looking for an older vintage red that's ready to drink and savor? This Yakima Valley AVA Malbec is pretty dreamy juice right now and should keep you happy if you're looking for a late-evening sipper. Although it's still showing big and broody red and blue fruits, the softer notes of warm vanilla bean, sweet cedar and an ultra-long finish shine through. Sherman Winery is a second label to Woodinville's Michael Florentino Cellars and crafted by Winemaker/Owner Brad Sherman.
For the week of July 12, 2020: Otis Kenyon Wine 2016 Syrah – Winemaker Dave Stephenson produces yet another gem of a Syrah, this one sourced from Walla Walla Valley's Stellar Vineyards. The wine displays a lovely floral note for openers, followed with darker, meatier blueberry and black plum fruit and anything-but-nuanced spices of cinnamon and black pepper along with chewy tannins on the finish. Grilled meats and vegetables come to mind as excellent food-pairing partners. Did someone say barbecue wine…?
For the week of July 5, 2020: Callan Cellars 2017 Meritage – This blend of 40% Merlot, 40% Cabernet Sauvignon and 20% Malbec is a 'wow' wine on every level. It's layered, complex, and a sensual feast with eucalyptus and anise aromatics and flavors of black licorice, candied cherry, and blackberry pie. The finish suggests a dusting of cinnamon spice, with ample tannins that add character and depth and make it an 'enjoy it now or enjoy it later' choice. Put this wine on your must-try list. Sourced from Boushay, Dineen, and Elephant Mountain Vineyards.
For the week of June 28, 2020: :Nota Bene Cellars 2016 Cabernet Franc – Cabernet Franc sometimes comes across as too green or vegetal, but this gorgeous selection, sourced from the Yakima Valley's Dineen Vineyard, proves that the varietal is perfectly capable of showing its softer side as well. A base of intense black olive, cherry, and berry fruit finishes with a gentle flourish of white peppercorn and crushed herbs. This is a beautifully crafted, beautifully balanced Cabernet Franc, displaying a seamless transition between the varietal's fruit and savory elements.
For the week of June 21, 2020: Dynasty Cellars 2017 Riesling – Just released and perfect for summer, this Riesling from the Bellingham winery almost comes across as a Sauvignon Blanc with its herbal aromatics, lemongrass, wet stone and citrus flavors, and racy acidity. The bone-dry finish includes a gentle, underlying layer of stone fruits and the wine practically demands a food pairing of seafood or shellfish. Try it well-chilled with clams, mussels or oysters; then kick back and enjoy what promises to be an unforgettable summer.