Here are Some Highly Recommended Red Wines Sourced from Washington's Red Mountain AVA
Posted by Dan Radil
Posted on January 3, 2021
Eastern Washington's Red Mountain American Viticultural Area may be small in size but big on reputation. The AVA has long been known for it's red varieties and the grapes grown here are utilized by winemakers throughout the state.
Here are several recommendations of red wines, all sourced from the Red Mountain AVA and currently available at winery tasting rooms and on line websites, retail outlets, and through the Red Mountain Alliance at http://redmountainava.com/wineries:
Ambassador Wines of Washington 2017 Estate Syrah – From the Woodinville-based winery comes this Red Mountain-sourced Syrah, blended with 12-percent Malbec. The core of black cherry and berry fruit is accented with nuances of roasted coffee, lardo, maple nut, and dark chocolate, making it an excellent accompaniment to pan-seared duck or pork tenderloin.
Ambassador Wines of Washington 2017 Minister – Lovely vanilla and clove aromatics lead off, with a base of red cherry fruit on the palate accented with tobacco leaf and understated dried fruits on a textured finish. This Bordeaux-blend is comprised of 70% Merlot, 15% Cabernet Sauvignon, 8% Malbec, and 7% Petit Verdot and will benefit even more with another three to five years of cellaring.

Ambassador Wines of Washington 2017 Envoy – Another excellent Bordeaux blend, this one includes 53% Merlot, 26% Cabernet Sauvignon, 16% Cabernet Franc, 3% Malbec, and 2% Petit Verdot. Red Mountain's signature minerality comes through on the nose, with flavors of Ligurian cherry, espresso and crushed herbs along with nicely integrated tannins.
Ambassador Wines of Washington 2017 Plenipotentiary Cabernet Sauvignon – In a word…delicious! Compact boysenberry and blackberry fruits predominate and melt into a crescendo of slightly smoky black currant. The extended finish is highlighted with toasted oak and silky tannins. Although it's entirely approachable now, one can hardly wait to see what this wine has in store with a few more years of aging.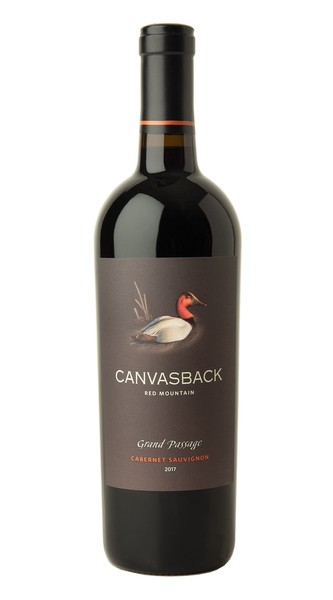 Canvasback Wine 2017 Red Mountain Washington State Cabernet Sauvignon – This fruit-forward Cab delivers juicy Marionberry and black plum flavors while the finish is big, yet plush, with a bit of brambly berry, baking spice, and green tea. Sexy and super-delicious; enjoy it either with prime rib or simply on its own as a perfect wintertime red wine sipper. The winery tasting room is located on the south side of Walla Walla.
Canvasback Wine 2017 Grand Passage Red Mountain Washington State Cabernet Sauvignon – Fragrant wild berry and orange blossom aromas start you off, and the beginning layer of brighter, red currant and red plum fruit soon gives way to darker flavors of blueberry, fig, and cola. Gentle touches of nutmeg and sweet spices linger in the background as the wine concludes on a somewhat soft finishing note. It's a sensory delight from start to finish, with the wine's fruit, acidity, and medium-bodied tannins seamlessly balanced.

Côtes de Ciel 2014 Merlot – With Ciel du Cheval it's all about the terroir, and this recently released selection from the Red Mountain-based vineyard perfectly captures many of the features you're likely to find in wines from this AVA; a touch of smoky bacon on the nose, cassis and graphite on the palate, and an underlying gaminess come to the forefront on this lovely wine. It's capped with a velvety soft finish and hints of toasted oak. The winery tasting room is located in downtown Walla Walla.
Côtes de Ciel 2014 Petit Verdot – Do you love big, muscular reds, served with a cut of char-broiled beef? If so, this is your wine! Toast, caramel, and dried cherry aromas, black raspberry, cherry pit, and molasses on the palate and chewy, persistent tannins highlight this true-to-the-varietal Petit Verdot. Aerate sufficiently and drink now, or cellar for another five to ten years for future enjoyment.
Hedges Family Estate 2018 Single Vineyard Limited Souzão-Tinta Cão and Hedges Family Estate 2018 Single Vineyard Limited Touriga Nacional – Normally used as varietals in fortified, Port-style wines, it's intriguing (and welcoming) to see Hedges "color outside the lines" by producing a pair of these wines as dry reds without the high sugar and alcohol contents. The Souzão-Tinta Cão displays raspberry, anise, and black currant flavors, while the Touriga Nacional opens with wet stone and fresh-roasted coffee aromatics, intense blackberry fruit and a spritz of white pepper. They're both bold, full-bodied wines that are best served with fatty cuts of beef, or perhaps, an end-of-the-meal cigar.

Hedges Family Estate 2018 Single Vineyard Limited Malbec – Beautifully complex, perfume-like aromatics of violets, cocoa powder, and vanilla bean mingle in the glass, with complimentary flavors of spicy, brambly berry and black licorice. Add to this a melt-in-your-mouth finish along with a dusting of baking spices and cinnamon toast and you have an incredible wine worth savoring and contemplating.
Hightower Cellars 2016 Red Mountain Estate Blend – This tasty red wine opens with a burst of red currant and red cherry fruit, followed by an underlying darker layer of spiced berry cobbler. It also carries a measure of racy acidity that suggests Gravenstein apple as well as nicely textured tannins, giving you a beautifully balanced wine that should pair with anything from prime rib to pork ribs. Comprised of 50% Cabernet Franc, 25% Merlot, and 25% Malbec.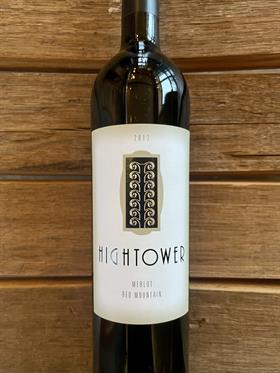 Hightower Cellars 2017 Merlot – This stunning, instantly enjoyable Red Mountain Merlot is blended with just a touch of Cab Franc and Petit Verdot for added character. Fragrant red cherry and vanilla wafer aromatics, juicy wild blueberry and dark plum fruit, accents of clove, coffee, tea leaf, and star anise and a plush, lingering finish are on the short-list of this wine's remarkable qualities. Outstanding!
Hightower Cellars 2018 Murray Cabernet Sauvignon – Winemakers Tim and Kelly Hightower hit a grand slam with this incredibly affordable Red Mountain Cab, 81% of which was sourced from their estate vineyards. It's bright and balanced with blue and purple fruits, a splash of cranberry sauce, a silky-soft finish, and picture-perfect acidity and tannins that place it solidly in the medium-bodied category. The wine was one of only 18 Double Gold medalists at the 2020 Bellingham Northwest Wine Festival Judged Competition.
Pacific Rim Winery 2015 Thick Skinned Red Mountain – Known for their Rieslings, Pacific Rim crosses over into red wine territory with this outstanding blend of 60% Cabernet Sauvignon, 33% Malbec, and 7% Petit Verdot. Intensely colored with a flavor profile to match, the jammy blackberry/cherry fruit shines through, complimented by a bouquet of candied cherries. With a near-velvety texture framed by an underlying layer of dark chocolate and toffee, this wine is a prime candidate for stand-alone, large-glass servings.