Washington Wine of the Week – Selections for Winter, 2020
For the week of March 15, 2020: Adrice Wines 2017 Riveter Red – Red Mountain Cabernet Sauvignon – Winemaker Pam Adkins does a fine job with this tasty Cab that strikes the perfect balance between bright fruits of red currant and cranberry and darker, jammy blackberry and plum. The result is a wine with a dense, chewy texture to start that suggests chocolate and fig, followed by brighter touches of slate, mint, and sweet cedar. Oak aging also contributes lingering touches of crème brûlée and toasted walnut to the finish. It all adds up to a wonderfully complex and thoroughly enjoyable wine…available at the winery tasting room in Woodinville.
For the week of March 8, 2020: Vino la Monarcha 2015 Sangiovese: If you like your Sangioveses with a little more density and depth than many of those from Italy, this Wahluke Slope AVA-sourced wine has got you covered. There's a decidedly darker note throughout, with dried cranberry, black currant, and luscious red cherry flavors along with gentle touches of chocolate and toasted oak on the finish. The grape's signature acidity is also in play, of course, and that makes it a great pizza-pairing wine, with a slightly bold character that allows it to hold its own…even against spicier toppings such as pepperoni or Italian sausage.
For the week of March 1, 2020: J Bookwalter Winery 2016 Protagonist Cabernet Sauvignon – Prepare yourself for an over-the-top Cabernet that showcases some of Washington's best grapes in a wine that's decidedly Old-World style in character. Sourced from Connor Lee Vineyards, it opens with dark berry, cigar box, and fresh leather aromatics, followed by beautiful flavors of cherry compote, red and black licorice, and freshly-brewed coffee. The finish is lengthy, silky, and carries a bit of an herbaceous note to complement the understated fruit flavors. This Cabernet deserves a place in your library of future wine choices, with easy cellaring potential for another seven to ten years.
For the week of February 23, 2020: Silver Totem Winery 2017 Cabernet Sauvignon – Winemaker Tim Henley has does done an excellent job crafting this Wallula Vineyard-sourced Cab. It's more savory than fruity with plenty of crushed herbs and cracked black pepper to complement the underlying blackberry and black current flavors, along with a nice, toasted oak finish. Serving something beefy for dinner tonight? This wine is a slam dunk to pair with it. Highly enjoyable now, and with a little more aging time it promises to only get better. Available on line at pacificrimwine.com and a steal at only $17.
For the week of February 16, 2020: Matthews Estate 2016 Blackboard Red Wine – Matthews Estate has been a mainstay in the Woodinville area for well over two decades and they take a rather unique approach to winemaking in that all of their production is done in Walla Walla without having a tasting room there. While the winery is well known for its elegant, upper-tier wines, this release falls more into the "fun-to-drink/guilty pleasure" category. A blend of Cabernet Sauvignon, Cabernet Franc, Syrah, Merlot, and Malbec, it's brimming with jammy, blackberry compote flavors with a touch of milk chocolate and a super-silky finish that make it instantly enjoyable. The 2017 vintage is also available, and uses the same Cab Sauv base with more focus on the Merlot and just a hint of Cab Franc, Malbec and Syrah.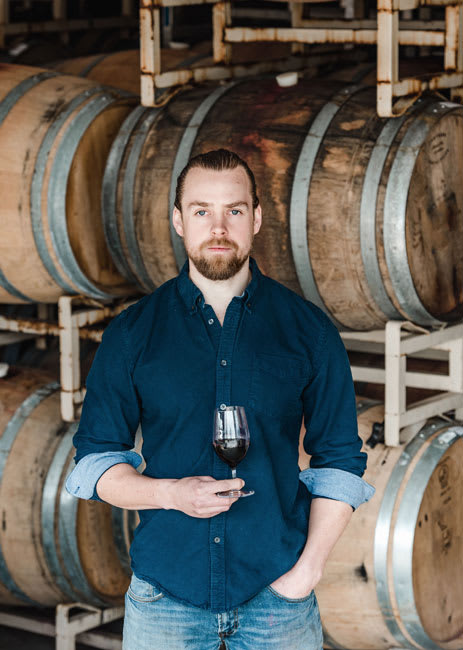 For the week of February 9, 2020: Backyard Vineyards 2017 Reserve Cabernet Franc – Yes, this is located in British Columbia, but winemaker Liam Berti is doing some amazing work at this just-north-of-the-border winery in Langley, BC that deserves acknowledging. A spectacular wine from start to finish, this Cab Franc displays black pepper, spice box, and violet aromatics, with layers of black cherry, plum, star anise, and a velvety soft texture. Sourced from vineyards in BC's Southern Okanagan Valley. Also notable: the winery's Sparkling Rose and Blanc de Noir wines, produced from estate-grown Pinot Noir from the Fraser Valley.
For the week of February 2, 2020: Treveri Cellars Non-Vintage Sparkling Gewurztraminer – Perfect for Valentine's Day (or any other day, for that matter), this incredible sparkler is packed with juicy apple, pear, and quince fruit flavors along with spicy accents on the finish. It's produced in a sweeter, demi-sec style, but there's so much mouth-watering acidity to balance it out, you'll hardly notice. Try it with deep-fried foods, sushi, or grilled shrimp. Double gold medalist at the 2019 Bellingham Northwest Wine Festival and another remarkable effort from winemaker Juergen Grieb, who continues to amaze with delicious and affordable sparkling wines (this one's only about $17).
For the week of January 26, 2020: Robert Ramsay Cellars 2015 Syrah: Woodinville winemaker Bob Harris has earned a great reputation for producing some amazing, exclusively-Rhone-varietal wines. They're frequently crafted in a classic, Old World style with understated fruit flavors and food-friendly characteristics. Sourced from Dineen, Phinney Hill, and McKinley Vineyards, this Columbia Valley Syrah displays cassis and toasted vanilla up front with earthy nuances and hints of savory dill and lardo on the finish. Veal, duck and porchetta come to mind as must-try food pairing partners.
For the week of January 19, 2020: Palencia Winery 2018 El Vinador Albarino and Thurston Wolfe 2018 Albarino – Acid hounds are going to love Albarino; a newer white wine rock star to the Washington wine scene that was practically non-existent here about 10 years ago. Laser-sharp crispness is the hallmark of this tasty varietal and that means it's prime material for pairing with seafood dishes laced with butter or cream-based sauces. The Palencia Albarino is lean, mean, and packed with green apple and lime-citrus flavors, while the Thurston Wolfe explodes with under-ripe Golden Delicious apple, tart starfruit, and tropical/pineapple fruit. The 2018 vintage of these wines is in short supply, but the 2019 edition should be available after release this spring.
For the week of January 12, 2020: Brian Carter Cellars 2013 Le Coursier -This Bordeaux blend from Woodinville's Brian Carter is a perfect example of why this veteran winemaker has been considered a "master blender" within the Washington wine industry. The wine's 54-percent base of Merlot is combined with Cabernet Sauvignon, Cabernet Franc, Malbec, and Petit Verdot and the results are spectacular: plush cherry and blackberry fruit, a bit of backbone with nicely integrated tannins, and a whisper of spice box and black currant on the finish. The fact that the 2013 vintage is still available – and drinking so beautifully – should give you all the more incentive to buy it and try it now.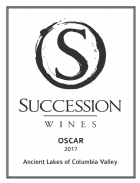 For the week of January 5, 2020: Succession Wines 2017 "Oscar" Merlot – Sourced from the Ancient Lakes AVA, this terrior-driven, lighter style Merlot carries a wave of spicy berry, red currant, and huckleberry aromas and flavors from start to finish. The brighter, leaner qualities of the wine suggest excellent food-pairing potential, and veal or chicken piccata come to mind as top-of-the-list choices. Keep your eye on this up-and-coming Chelan winery, where winemaker Brock Lindsay is crafting some outstanding wines that deserve your attention.
For the week of December 29, 2019: Armstrong Family Winery 2016 Four Birds – Winemaker Tim Armstrong does a fine job with this Bordeaux blend comprised of Merlot, Cabernet Franc, Cabernet Sauvignon, and Petit Verdot. There's a faint aroma of fresh-roasted coffee on the nose, with flavors of chocolate-cherry cordial and red plum, nuances of forest floor, and slightly chalky tannins. The wine suggests additional layers of complexity and promises to only get better with a few more years of cellaring time. Double gold recognition earned at this year's Wine Press Northwest Platinum Judging. The winery has tasting rooms in both Walla Walla and Woodinville.
For the week of December 22, 2019: MCM Wine Company 2016 "Spectaculuxe" Syrah – Tim Narby and Carol Bryant have been doing a great job with their Seattle-based :Nota Bene Cellars for many years. They expanded the winery's 'red wines only' production to include even more reds along with a couple of whites and some rose's under a second label: MCM Wine Company, which offers more affordable choices without skimping on quality. Their Spectaculuxe Syrah, which comes with some artsy, eye-catching labeling, is a blended with 14-percent Grenache that contributes to a lighter-bodied wine that's still brimming with juicy red fruits and red licorice flavors. There's also a sultry/smoky note on the finish that suggests a pairing with duck or short ribs. Sourced from three top-notch vineyards: Ranch at the End of the Road, Arianses, and StoneTree.