Prosecco, Port Make Excellent Wines During the Holiday Season (and Beyond)
Posted by Dan Radil
Posted on December 15, 2019
Here are a few recommendations of Prosecco and Port that make excellent choices during the holiday season. But don't stop there; they can be enjoyed any time of year…and at prices that make them budget-friendly, highly affordable wines.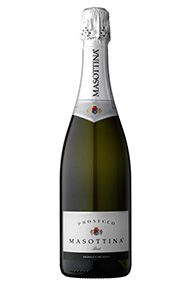 Masottina Prosecco di Treviso Non-Vintage Brut (about $15) – From Italy's Veneto region comes this lovely little Prosecco that packs a stunning array of layers and flavors that will keep any sparkling wine lover happy.
It opens with fresh apple aromas followed by notes of sweet clover, alfalfa, and honeysuckle and a base of slightly spicy quince and fresh pear flavors. Excellent with shellfish and halibut or as an aperitif to add a bit of festiveness to any occasion.
Perlage Winery Sgajo Non-Vintage Extra Dry Prosecco Spumante (about $17) – Another must-try Treviso region sparkler, this slightly sweeter Prosecco carries a fragrant bouquet of stone fruit and brioche, with green apple and citrus flavors on a crisp, yet lengthy finish. Consider serving it with a salad course or butter-sauteed prawns.
Fonseca BIN 27 Ruby Port (about $19) – This nicely-priced Port features fresh blackberry and blueberry flavors that explode on the palate, with complementary aromatics that suggest dark berries, cassis, and black plum. The velvety, ultra-long finish also carries a hint of baking spice and a dusting of cocoa powder.
This wine is a natural to serve with the dessert course and it should pair well with practically anything chocolate; that means it can be served, savored, and enjoyed year-round.