Washington Wine of the Week – Selections for Winter, 2019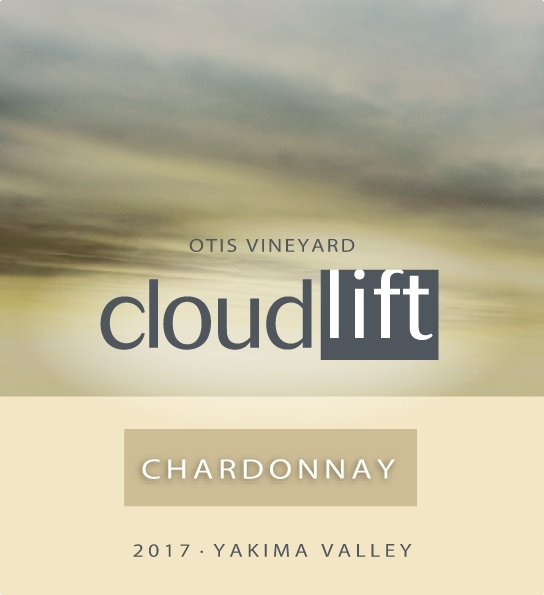 For the week of March 17, 2019: Cloudlift Cellars 2017 Chardonnay – Almost everyone seems to be making unoaked Chardonnays these days, so it's practically refreshing to see Seattle winemaker Tom Stangeland go "old school" with this current release aged in new French oak. Big, creamy, and packed with Golden Delicious apple flavors, the wine finishes with spicy accents and a touch of butterscotch. Sourced from 30+ year-old vines at Otis Vineyards in the Yakima Valley.
For the week of March 10, 2019: Pondera Winery 2017 Viognier – Winemaker Shane Howard strikes the perfect balance between lean and luscious with this stunning, absolutely yummy Viognier sourced from Gamache Vineyard, located north of the Tri-Cities. Although the wine has been aged in stainless steel, it still carries a bit of a weighty quality with it's peach and apricot flavors, then finishes nicely with brighter citrus fruits and a touch of honeycomb. Great for sipping or for serving with a variety of cheeses, pasta salad, or poached salmon.
For the week of March 3, 2019: JM Cellars 2016 Tre Fanciulli – John and Peggy Bigelow are two of the nicest people you'll meet in the Washington wine industry. Coupled with the wines they're producing at their beautiful Woodinville winery – replete with a private arboretum – and you've got an unbeatable combination. This just-released blend of Cabernet Sauvignon, Merlot, and Syrah, is sourced from Red Mountain's Klipsun Vineyards, and packed with juicy black cherry fruit, nuances of minerality, and great finishing acidity. Absolutely stunning juice and available only at the tasting room (which, by the way, is well worth the visit).
For the week of February 24, 2019: Adrice Wines 2016 Montepulciano – Winemaker Pam Adkins has somehow managed to commandeer this virtually unknown-to-Washington varietal from the State's only vineyard with a location so secret, she's not even willing to discuss its whereabouts. This wine is a gem, with nice red cherry flavors up front, hints of chocolate and cocoa powder on the mid-palate, and a touch of dried plum and cherry fruit along with a splash of acidity on the finish. Available at the winery tasting room in the Woodinville Warehouse District.
For the week of February 17, 2019: Two Mountain Winery Hidden Horse Red Blend No. 14 – Brothers Matt and Patrick Rawn have been doing a simply amazing job at their Zillah winery. Every year, they come up with a proprietary blend under the Hidden Horse label that showcases the terrior of their Copeland Vineyard in the Yakima Valley. This wine is completely unique with it's nuances of raspberry, thimble berry, nettle, and forest floor and it simply must be tasted to be appreciated. When Blend No. 14 sells out, not the worry…the Brothers Rawn are certain to make more!
For the week of February 10, 2019: Three of Cups "Le Croyant" 2014 Petite Sirah – Sourced from Red Mountain fruit, this wine is a stunning effort that should be on your must-try list of reds. Aromatics of blueberry, green herbs, and graphite, generous flavors of luscious black cherry and blackberry, and a finish with a hint of chocolate and slightly chalky tannins make this a "drink now or cellar for five to seven years" choice. Keep this relatively new Woodinville winery on your radar…winemaker Mike Metheny is turning out some excellent wines worth checking out.
For the week of February 3, 2019: Barrel Springs Winery 2014 Syrah – This boutique winery in Prosser was one of the pleasant surprises from last year's Bellingham Northwest Wine Festival, picking up three silver medals out of three entered wines, including this tasty Yakima Valley Syrah. White pepper and baseball glove on the nose, ultra-dark fruits of dried cherry and plum on the palate, and a touch of caramel with slightly chewy tannins on the finish make it a natural to serve with beef, pork, or on its own for late-day sipping.
For the week of January 27, 2019: L'Ecole No. 41 2017 Estate Luminesce – It's almost hard to believe that this Walla Walla winery has been around for over 35 years. And during that time the winery has produced some pretty amazing white wines – most notably Chenin Blanc, Semillon, and Sauvignon Blanc – that have become perennial favorites of many Washington wine enthusiasts. This blend of the latter two varietals makes for a New World-style White Bordeaux with its gentle green pear, white peach, and pineapple fruit flavors, a bright, slightly citrusy finish, and notes of clover and field flowers lingering in the background.
For the week of January 20, 2019: Convergence Zone Cellars 2014 Squall Line – Winemaker Scott Greenberg – from practically off-the-radar North Bend – has been doing a great job since the winery's first vintage in 2008. This red wine blend of Cabernet Sauvignon, Cabernet Franc, and Malbec strikes the perfect balance between savory and fruit-forwardness with its luscious dark cherry and black olive flavors. There's also a touch of strawberry/cranberry to accentuate the silky finishing notes. An all-around delicious wine that's a pleasure to taste.
For the week of January 13, 2019: Thurston Wolfe 2015 Conglomerate Cabernet Sauvignon – This exquisitely crafted Cab, sourced from a single block from the Upland Vineyard in Washington's Snipes Mountain AVA, showcases the depth and character of the State's most popular varietal. It's packed with red plum and blueberry flavors followed by nuances of cedar, hazelnut, caramel and creme brulee. The finish is round with a flourish of sweet cherry and perfectly integrated tannins. Just 49 cases were produced, but the wine is still available for purchase only at the tasting room in Prosser.
For the week of January 6, 2019: Portteus Winery 2015 Barbera – Paul Portteus has to be one of Washington's lower profile winemakers and yet he deserves props for longevity, always offering a huge choice of varietals, and keeping his prices in the easily affordable range. This Barbera makes an excellent choice for those looking for a medium-bodied/great with-or-without-food red wine. Beautiful red currant flavors are backed by layers of sweet tobacco and black licorice, and capped with spicy clove accents. Sourced 100-percent from the winery's estate vineyards in the Rattlesnake Hills AVA near Zillah.
For the Week of December 30, 2018: Remember the now long-forgotten inferiority stigma attached to screw-cap wines when they started to enter the mainstream? It's safe to say that canned wines are going to follow that same path; questionable in quality by some, but only until you try that first sip.
Here are a couple of Rose wines that might win you over to the canned container. They're tasty, tote-worthy, and surprisingly adequate (one 375ml can = 1/2 a standard bottle): Cascadian Outfitters Rose is a new release from Eastern Washington's Goose Ridge Winery that features dried cherry fruit and a touch of cotton candy on a bright, lean finish; and from Oregon's Stoller Family Estate, the Canned Oregon Pink Rose Bubbles is a light, fun-in-the-can selection with a pale pink color, juicy watermelon and strawberry flavors, and a zingy-fresh finish with plenty of crispness.
For the week of December 23, 2018: DeLille Cellars 2016 D2 – A special week deserves a special wine, and the 25th anniversary vintage of this perennial favorite seems a fitting choice.
The base of 59-percent Merlot is enhanced with four other Bordeaux varietals that come together to create a wine that's brimming with character, complexity, and quality. Black currant, coffee, cocoa powder, and bittersweet chocolate express themselves in textured layers that are wrapped up in a package topped with plenty of toasted oak.
Enjoy now and for Christmases to come as a excellent choice for cellaring over the next three to five years.