Monthly Archives: November 2005
Posted by Dan Radil
Posted on November 28, 2005
One evening not too long ago there was a knock on my door. Two young women from a party across the street didn't have a corkscrew and needed help opening a bottle of wine. I examined the bottle, which appeared to be something large, sweet and pink from a winery based in Modesto, California. I rolled my eyes, popped the cork and sent them on their way.
But then I started thinking about my own early wine tasting experiences. I cut my teeth on such gems as Blue Nun, Boone's Farm and Spanada. A venture into Hearty Burgundy during my college years was so traumatic, it kept me away from red wines for another 10 years.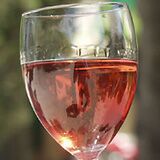 The point I'd like to make is this; when you're learning how to swim, you don't immediately jump off the diving board into the deep end. You get your feet wet in the kiddie pool and work your way up from there. Wine tasting is very similar. You don't start out by drinking big, bold Cabernets. Your early preferences are usually sweeter, lighter white wines. Then one day you get adventurous and try a Chardonnay, perhaps with food. The light bulb illuminates, and you're on your way to discovering wines.
So the next time a young or inexperienced wine drinker orders a white Zinfandel, don't scoff at them. Chances are they're just exploring new wines and testing the waters. It may be sweet, pink and cheap, but it's a start.