Category Archives: Other NW Wine Recommendations
Posted by Dan Radil
Posted on December 26, 2015
For the week of December 27, 2015: Try something sparkling from several Washington wineries! Possible choices include Masquerade Wine Company and Mount Baker Vineyards in Bellingham, Mountain Dome in Spokane, Chelan's Karma Vineyards or Treveri Cellars in Yakima. Cheers and Happy New Year!
For the week of December 13, 2015: Dunham Cellars 2011 Lewis Vineyard Cabernet Sauvignon – Big blackberry and sweet cedar aromatics start you off, with dark, round fruits of black cherry and cassis on the palate. Finishing touches of slate and spice add additional layers to a wine that exudes luxury from start to finish. The $75-a-bottle price tag seems a bit hefty until you take the first sip. This is an all-around tremendous Washington wine worthy of a place among the state's best from the 2011 vintage.
For the week of December 6, 2015: Frichette Winery 2012 Cabernet Sauvignon – Keep your eye on husband and wife winemaker/owners Greg and Shae Frichette (pictured at right with son, Jayden). They're off to a terrific start and Shae's outgoing personality makes everyone feel welcome at their Red Mountain winery. Their 2012 Cab opens with lovely plum and eucalyptus aromatics, flavors of blueberry and espresso, and a slightly chewy finish with toasted oak and vanilla accents. Drink now or enjoy in another five to seven years and purchase at the tasting room or on line at frichettewinery.com.
For the week of November 29, 2015: Chateau Ste. Michelle 2012 Indian Wells Merlot – For wine drinkers stuck on under-$10 Australian Shirazes, take a small step up to the $15 to $19 price range and enjoy this easy-to-drink Washington Merlot. Jammy plum and blackberry flavors fill the glass, and melt into a soft, lengthy finish that makes this wine a pleasure to taste.
For the week of November 15, 2015: Barnard Griffin 2014 Fume Blanc – Rob Griffin does it again with this nicely complex white wine that should pair perfectly with seafood, chicken or that Thanksgiving turkey. Stone fruits, green melon, and gentle citrus aromas and flavors lead to a crisp finish with a touch of herbaceousness. At around $9-a-bottle, this insanely underpriced wine is a prime candidate for a case purchase and to have on hand for large groups and holiday parties.
For the week of November 8, 2015: Robert Ramsay Cellars 2012 La Previa – Woodinville winemaker Bob Harris has crafted a completely over-the-top red blend comprised of Grenache, Cabernet Sauvignon and Counoise. There's a seductive quality to this wine, with luscious black cherry fruit that's beautifully balanced with minerality and acidity along with a velvety texture and spicy accents on the finish. This wine truly is the complete package and probably one of the best wines I've tasted in 2015.
For the week of November 1, 2015: Dunham Cellars 2012 Trutina – According to the label,
Trutina is Latin for "balance," and that easily sums up this tremendous effort from the Walla Walla winery. Juicy blackberry and cherry fruit, undertones of toasted caramel and a hint of herbaceousness round out this stunning blend of Cabernet Sauvignon, Merlot, Malbec, Syrah and Petit Verdot.
For the week of October 26, 2015: Kiona Vineyards and Winery 2103 Chardonnay – Need a nice, reliable middle-of-the-road Chardonnay? Try this affordable option from Red Mountain's Kiona Winery. Gentle apple flavors with a touch of oak and just enough brightness on the finish make this an almost-certain crowd pleaser. Try it with a creamy, roasted pumpkin soup for a perfect autumnal combination.
For the week of October 19, 2015: J Bookwalter Wines 2013 Subplot No. 30 – This long-time Washington winery based in Richland (with a second tasting studio in Woodinville) has a history of producing some stellar blends and this current release is no exception. Nicely complex with red berry and plum fruit, the finish hints at roasted coffee with a touch of vanilla. It's a nicely-priced combination of five red varietals that should keep virtually everyone happy.
For the week of October 12, 2015: Mount Baker Vineyards 2014 Muller Thurgau – The Puget Sound region produces a number of cooler climate grapes that are unique to the Western portion of the state…and here's a great example. Imagine biting into a crisp, Fuji apple and you'll set the backdrop for this vibrant, flavorful white wine.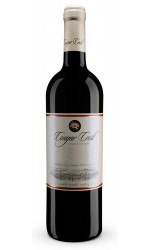 Its mild sweetness is perfectly balanced with brisk acidity, making it a natural to pair with shellfish or seafood.
For the week of October 5, 2015: Cougar Crest Winery 2009 Merlot – This gorgeous Merlot from the Walla Walla Valley is a fine representation of a varietal many feel the state does best. Beautiful dark cherry and black plum aromas and flavors melt into a velvety soft finish. Perfect for sipping on its own during a cool, autumn day.